Marlabs is at AWS re:Invent 2022
November 28 – December 2, 2022 | Las Vegas, NV
Delivering Cloud-First Experience at Scale
If you're at AWS re:Invent 2022, come join us for a conversation on cloud transformations, industry best practices and 2023 modernization strategies to increase your company's business agility and innovation. Marlabs is committed to delivering mission-critical IT services that move enterprises forward in their digital journey.
Why you should meet Marlabs at AWS re:invent?
We work with and advise some of the largest organizations in the world with cloud modernization.

Solutions built on proprietary frameworks and design-led principles.

Opportunity to have an immersive meet and greet with our executive leaders and industry experts.
Building effective cloud-governance with our partners CoreStack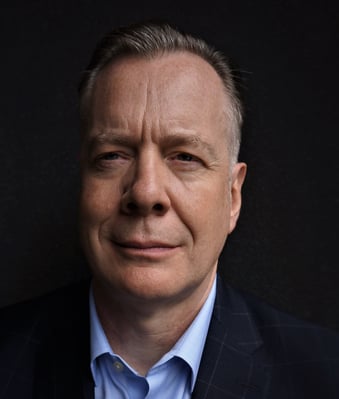 NextGen Cloud Governance: Speed and optimize your cloud (sponsored by CoreStack)
Cloud is at the heart of any digital innovation. However, its real power is widely untapped due to operational complexities, security fears, and unpredictable costs. A next-generation approach to cloud governance allows you to streamline your cloud, unleashing an infrastructure that's intelligent, optimized, and continuously compliant. Learn how you can give your business the confidence to go faster and further with NextGen Cloud Governance from CoreStack and AWS. This presentation is brought to you by CoreStack, an AWS Partner.
Speaker: Robert Ford, VP Enterprise Strategy , CoreStack
Date & Time: Tuesday, November 29 (11:45 AM - 12:00 PM)
Location: Hall B, Expo Lightning Theater 1, Booth 435, Venetian
Data Is The Future. But What Is The Future Of Data?
Be it pursuing new business opportunities or maintaining existing ones, effectively using, and managing data is essential for almost all aspects of a business. The success or failure of an organization depends on our ability to treat and manage data as a strategic asset. From targeting to attract prospects or stickiness for retention to streamlining operations, the appropriate data management strategy is necessary to ensure smooth operations.

>>Read more
Cloud Optimization Strategy For Sitecore Experience Platform
If you have implemented Sitecore Experience Platform or Experience Commerce on Azure cloud, you may have experienced a surge in your cloud infrastructure spending. A proactive Cloud Optimization Strategy will help to improve cost effectiveness and at the same time maximize performance, scalability, resiliency and security of your applications hosted on the Cloud.

The default topologies and tiers provided by Sitecore Commerce ARM templates leaves a great deal to be desired in terms of cost effectiveness, scalability, resiliency and security aspects. With over 50 Azure cloud resources provisioned for the production environment alone, managing cost for a Sitecore Commerce environment can be a daunting task. In this article we will look at some of the ways to improve cost effectiveness for your cloud infrastructure and improve the scalability and resiliency of your system. >>Read more
Thinking big with Design Thinking
As your digital transformation partner, you can leverage our innovation brand, Divergence which combines 26 years of technological excellence with the power of discovery, ideation, incubation, and acceleration of transformative solutions to market. Learn how Design Thinking is fueling customer transformations.